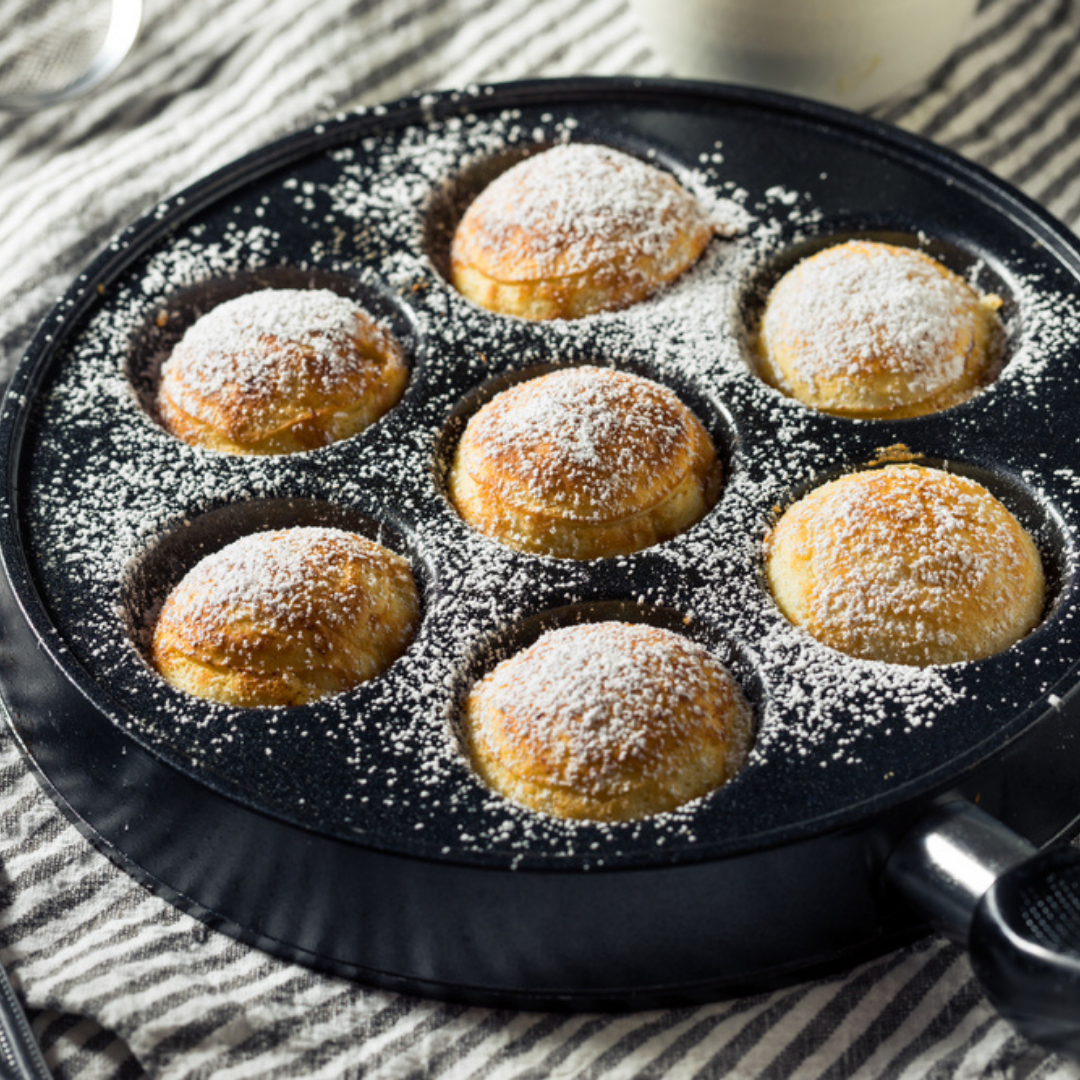 Make these favorite treats of Denmark in your home.  Serve for breakfast, desserts, or anytime.  Fill with fruit, jam, chocolate, or Nutella
Ingredients:
¾ cup Domata Recipe Ready Flour
3 Tablespoons sugar
½ teaspoon baking soda
½ teaspoon cinnamon
1/8 – 1/4 teaspoon nutmeg
Pinch sea salt
½ cup buttermilk
1 egg
Filling of your choice (fruit, jam, Nutella)
Powdered sugar
Directions:
Begin by whisking together the flour, sugar, baking soda, cinnamon, nutmeg, and a pinch of sea salt.  In a separate bowl, whisk together the egg and buttermilk.  Add the wet ingredients to the dry mixture and stir until just combined.  The mixture should be sticky, but not runny.
Heat your Aebelskiver pan over medium-low heat and spray lightly with cooking spray.  Spoon about 1 tablespoon of the batter into each hole in the pan.  Add about a teaspoon of filling in the center, and then top with just enough additional batter to cover the filling (about 1 teaspoon).  Cook for a few minutes and then use wooden skewers to flip the Aebelskivers and cook on the other side for an additional minute or two.
Remove the Aebelskivers from the pan and roll in powdered sugar while they are still hot.  Enjoy while still warm.
Dec 04, 2012

Category:

News
Comments: 0