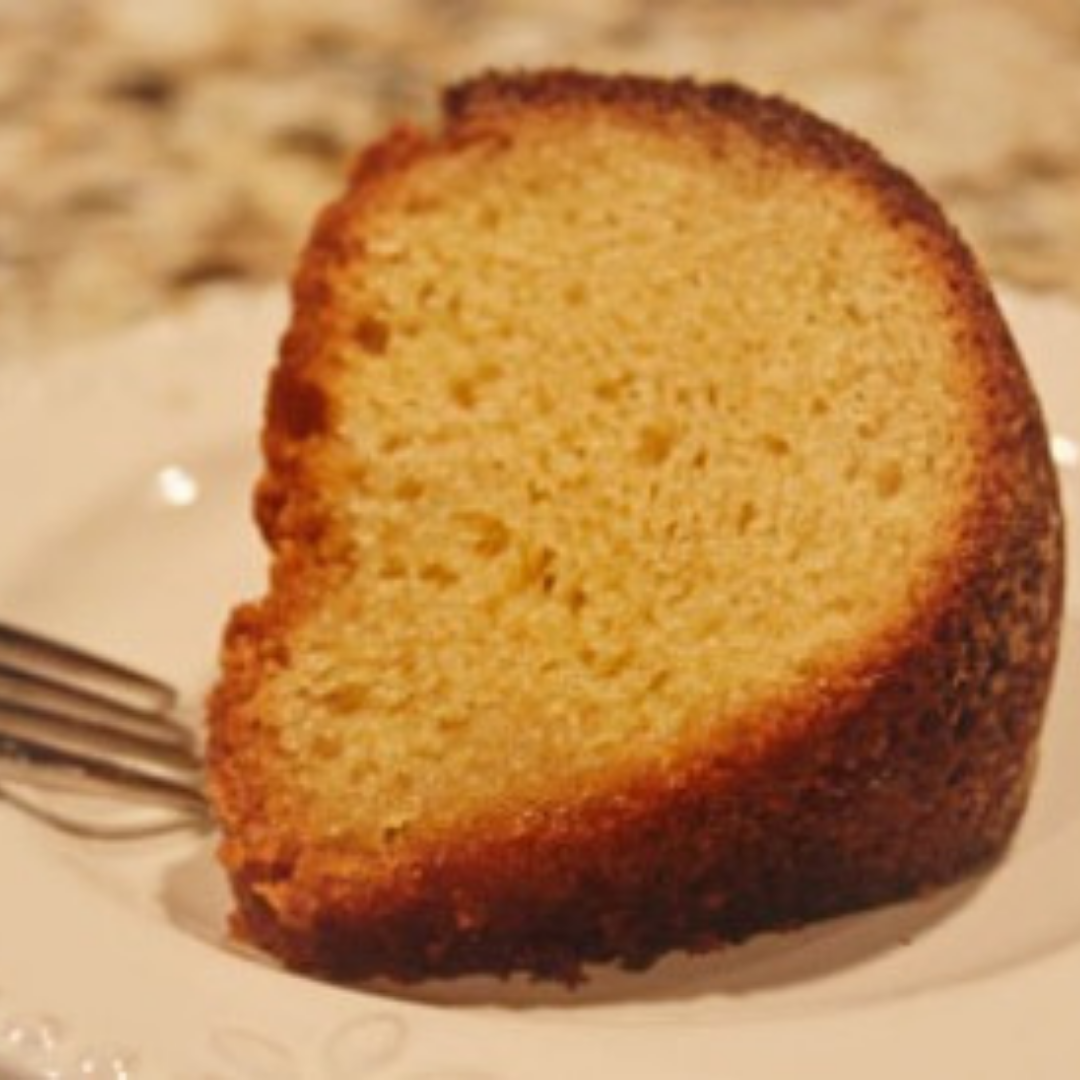 Bundt cake is a family favorite of ours.  We live in Minneapolis, home of Nordic Ware the inventor of the Bundt pan.  This cake is so moist and delicious no one will guess it is gluten free!
Ingredients:
Non-stick cooking spray
8 ounces Almond Paste
2 cups sugar, use divided
½ cup (1 stick) cold unsalted butter, cup into tablespoon sized pieces
6 large eggs
2 teaspoons pure vanilla extract
1 ½ cups Domata Recipe Ready flour
½ teaspoon salt
1 ½ teaspoons baking powder
½ cup water
1 tablespoon pure almond extract
Directions:
Preheat oven to 350 degrees. Spray an 8 cup Bundt pan liberally with cooking spray.
Crumble the almond paste into the bowl of a food processor fitted with a steel blade. Add 1 ½ cups sugar and process until the mixture looks like coarse sand. Add the butter and process until the mixture starts to ball up in the processor. With the machine running, add the eggs one at a time, letting the machine run for a few seconds between each addition. Add the vanilla. Turn the machine off and add the flour, salt and baking powder. Process until the batter is combined. Pour the batter into the prepared pan and bake for 1 hour and 10 minutes or until golden brown and a toothpick inserted into the center comes out clean.
While the cake is baking, combine the remaining ½ cup sugar with ½ cup water and bring to a boil, stirring to melt the sugar. Remove from the heat and stir in the almond extract. Let cool.
When the cake is done spoon on the syrup and them let the cake sit for 30 minutes or until all the liquid is absorbed and the cake releases easily from the pan. Flip the cake onto a serving plate and serve.
Dec 03, 2012

Category:

News
Comments: 0