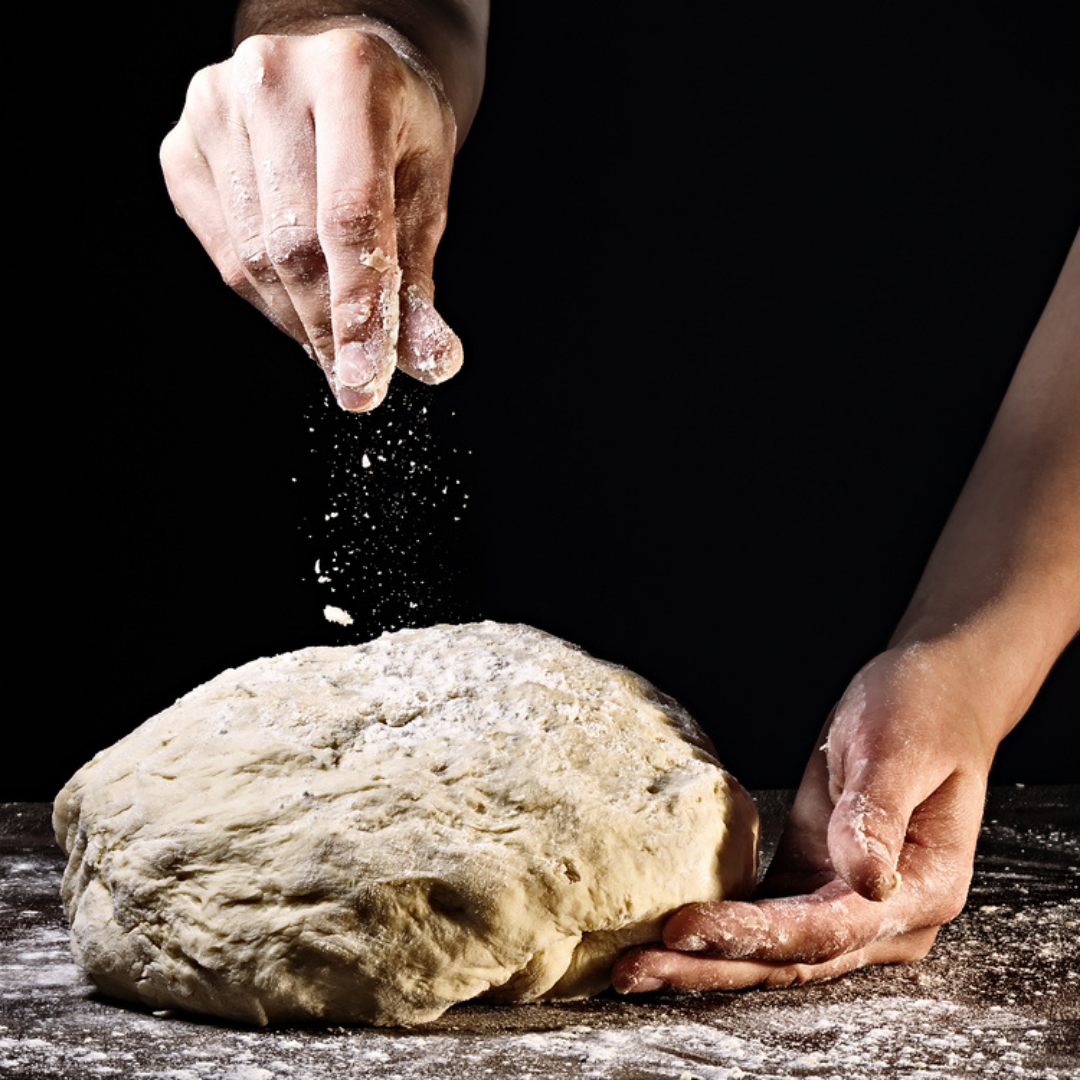 Dry Ingredients:  (mix well; have all ingredients at room temperature.)
3- Cups Domata Gluten Free Flour
¾ tsp. salt
1 ½ tsp. baking powder
2 TBS Sugar
4 tsp. Saf Instant Yeast
Optional:  1 cup of yellow raisins and 2 ounces rolled pecans
Wet Ingredients: (blend well; have all ingredients at room temperature.)
4-eggs beaten
¾ tsp. Apple Cider Vinegar
1/8 cup vegetable oil
1¾ cups milk
Instructions:
Preheat oven to 400 degrees.  Grease a 5"x9" loaf pan and dust with flour.  Mix all the dry ingredients in your mixing bowl first for several minutes while preparing the wet ingredients.  Whisk together all the wet ingredients and add them to the dry ingredients, mix these together until fully blended, mix for only 2 minutes on low speed, use paddle.
Do not over mix.
This final batter should be slightly thicker than the consistency of cake batter.  Add milk a tablespoon at a time, as needed to achieve this texture.  Spoon this batter into the prepared 5"x9" bread pan, smooth top with wet fingers, cover and let rise (double in size) in a warm place until dough reaches top of the pan.
Bake for 10 minutes then cover lightly with a foil tent and bake for another 35-40 minutes depending on your oven.
Remove from pan immediately to cool on screen.  Cool completely before slicing.  Store tightly covered on the counter for 3 days, in freezer for several weeks.
Apr 22, 2012

Category:

News
Comments: 0