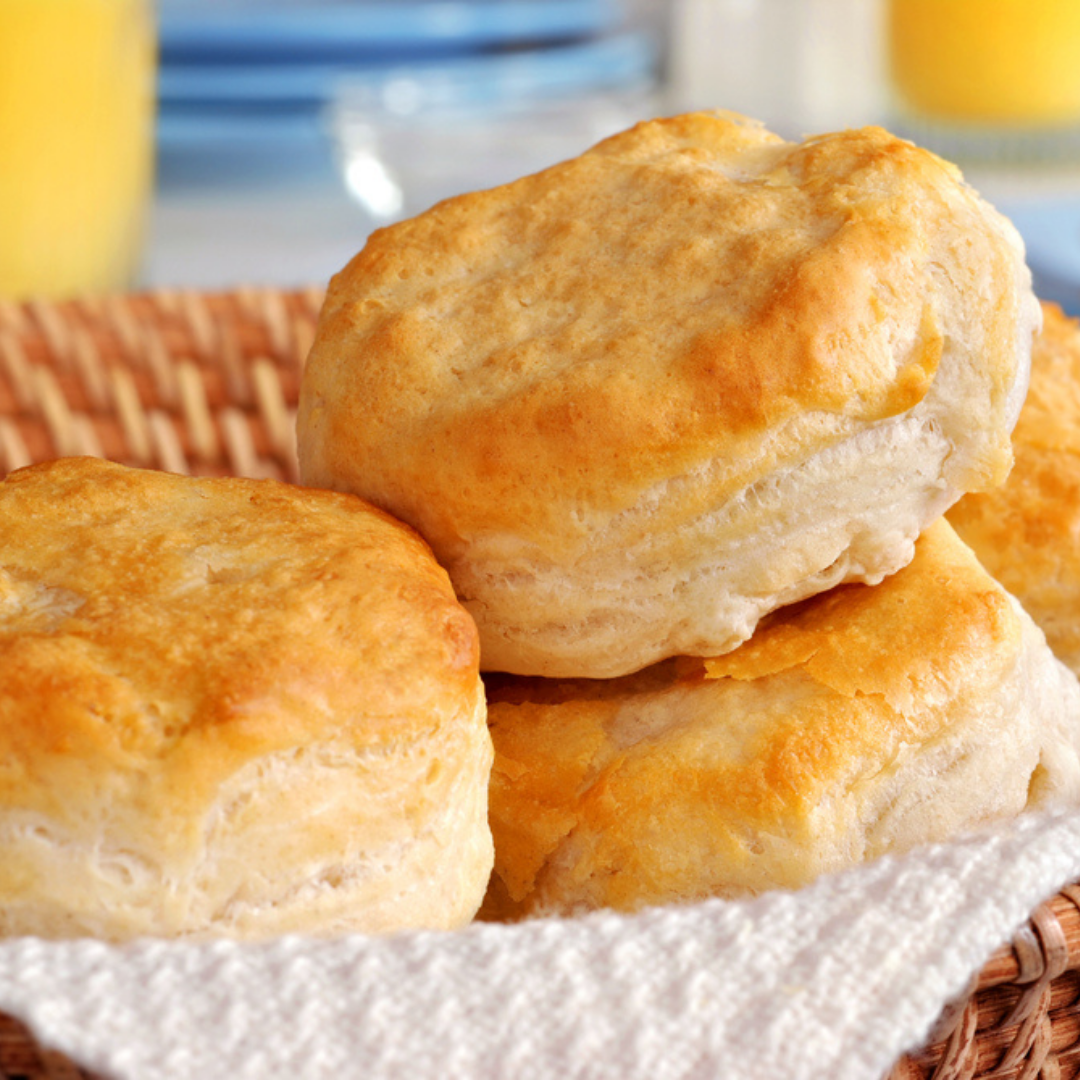 Light, airy, and huge… as big as a cat's head!
Makes 4 large biscuits
ngredients
1 cup Domata Recipe Ready Flour
1 tsp. Baking powder
1/2 tsp. Salt
1/3 tsp. Baking Soda
2 Tbsp. Butter* (chilled in the freezer)
1/3 cup Milk (or Buttermilk)
3/4 tsp. White Vinegar (if using Buttermilk, omit the Vinegar)
1 egg Lightly beaten
Preheat over to 450º
Mix milk with vinegar, set aside for 10 minutes – milk will begin to curdle.
In a large mixing bowl thoroughly combine the flour, baking powder, salt, and baking soda.
Grate the butter into the flour using the small holed side of a box grater. Mix the butter into the flour so that there are no large balls of grated butter.
Add curdled milk (or buttermilk) and beaten egg to the flour mixture and stir until the dry and liquid ingredients are combined.
Batter will be sticky; hand sprinkle flour on top of dough, coat hands with flour and roll dough into a ball, gradually adding flour until dough is no longer sticky
Roll dough out between 2 sheets of plastic wrap until about ½" thick, cut biscuits out and place on a greased sheet.
Bake 8-10 minutes OR until golden brown.
Apr 21, 2012

Category:

News
Comments: 0