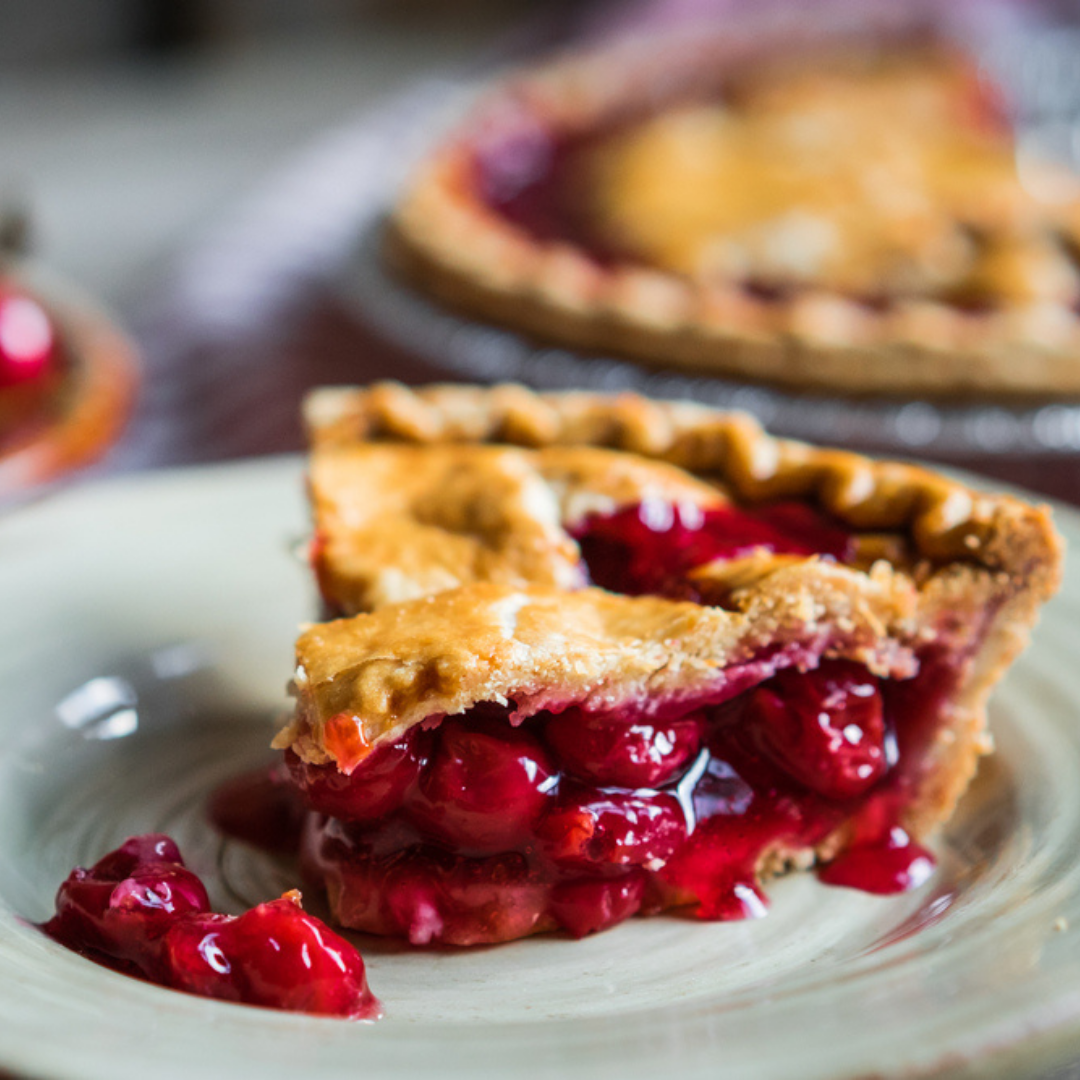 It is our family tradition to have pie at 3:14 on National Pie Day (January 23rd).  Although, this pie would be great any time!
This is my first attempt at making a lattice crust pie.  I'm quite pleased with the results!
Gluten Free Cherry Pie
Ingredients:
        2  cans (16 ounces/can) pitted cherries

        1/3 cup liquid from drained cherries

        1/3 cup granulated sugar

        1/3 cup light brown sugar

        2 1/2 tablespoons arrowroot starch or cornstarch

        ¼ teaspoon ground cinnamon

        1/8 teaspoon almond extract

        1 tablespoon butter, cut into very small pieces to dot on pie

        Pastry for double crust 9 inch regular pie

(click here for Domata's gluten free Pie Crust recipe

)
Directions:
      Preheat oven to 425 degrees.

    Drain cherries reserving 1/3 cup liquid.  Place both cherries and liquid into a large saucepan.

    Stir in granulated sugar, brown sugar, arrowroot or cornstarch, cinnamon and almond extract.  Cook over medium-low heat until sugar is fully dissolved.  Simmer for an additional minute and set aside.

    Prepare the pastry crust fitting one crust into the pie pan.  Roll out the second crust and cut into ½ inch wide strips.

    Pour cherry mixture into pie crust, dot with butter and weave pastry strips on top of the filling.

    Bake at 425 degrees for 15 minutes.  Lower the temperature to 350 degrees and bake an additional 35 to 40 minutes until pie is brown and bubbly.

    Cool and serve.
Mar 13, 2012

Category:

News
Comments: 0