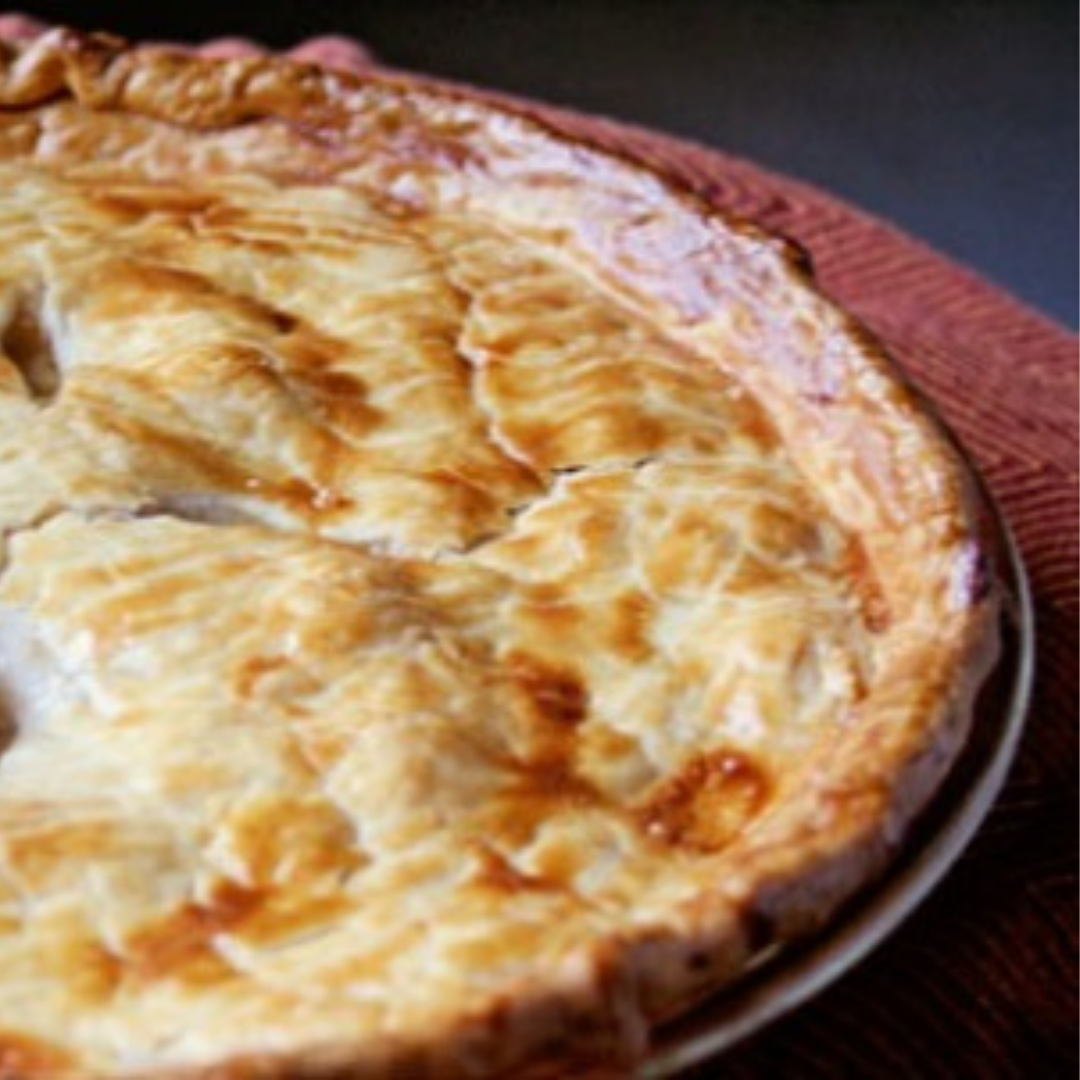 Ingredients:
1 cup chicken broth
1 small sweet potato or yam, peeled and diced
1 medium carrot, peeled and chopped
½ medium onion, chopped
Leaves from 2 sprigs of fresh thyme
Salt and pepper to taste
½ cup milk
2 Tablespoons Domata Recipe Ready Flour
2 cups cooked chicken, shredded with two forks
1/3 cup frozen peas
1 pie crust (gluten free recipe: https://domataflour.wordpress.com/2012/04/22/basic-pie-crust/)
1 egg, lightly beaten
Directions:
Preheat the oven to 425 degrees F.
In a medium saucepan, bring the broth to a boil.  Add the sweet potato, carrot, onion, thyme, and salt and pepper. Simmer for 15 minutes, or until the vegetables are soft.
While the vegetables are simmering, in a measuring cup or small bowl, whisk together the milk and flour.
Once vegetables are soft, slowly add the flour-milk mixture, stirring until the filling has thickened. Remove the pan from the heat and stir in the chicken and peas.
Add the pot pie filling to a 9-inch pie plate. Cover with the pie crust and cut a few slits on the top to allow the steam to escape while baking.  Using a pastry brush, paint with the egg wash – which will result in a nice golden sheen.
Bake the pie for 25 to 30 minutes, until the filling looks bubbly inside.
Oct 01, 2012

Category:

News
Comments: 0