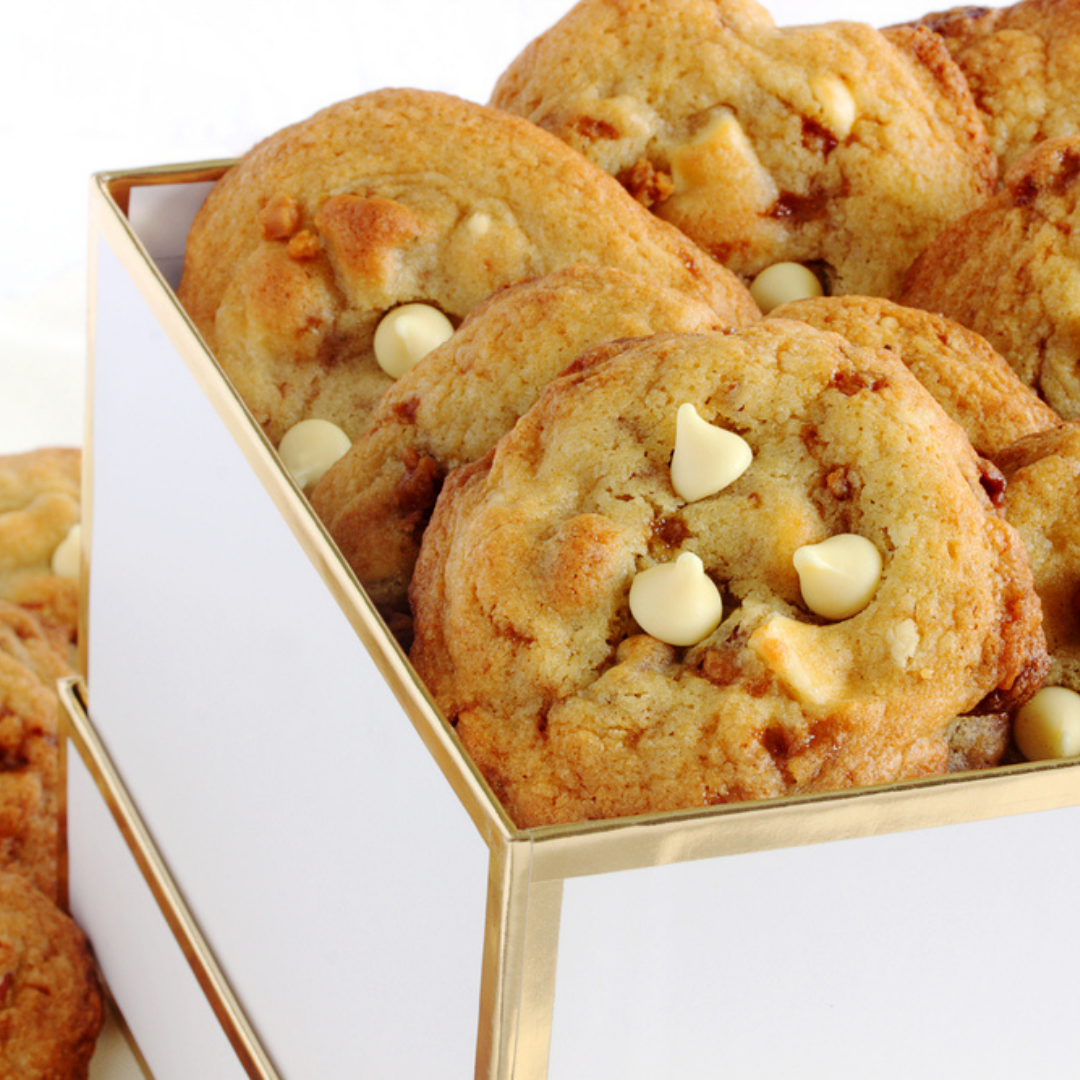 These sweet and salty cookies are highly addicting.  Watch out, you have been warned!
Use a good-quality white chocolate, don't cheat and use white chocolate chips – you can really taste a difference!
Ingredients:
1 cup Domata Recipe Ready Flour
3/4 teaspoon baking powder
1/2 teaspoon baking soda
1/4 teaspoon table salt
14 tablespoons (1 3/4 sticks) unsalted butter, slightly softened
1 cup sugar
1/4 cup packed light brown sugar
1 large egg
1 teaspoon vanilla extract
2 1/2 cups old-fashioned rolled oats
6 ounces good-quality white chocolate bar, chopped
1/2 teaspoon  sea salt (for sprinkling on top)
Directions:
Preheat oven to 350 degrees F. Line baking sheet with parchment paper or Silpat. Whisk flour, baking powder, baking soda, and table salt in a medium bowl.

Beat butter and sugars until light and fluffy.  Add egg and vanilla and beat until incorporated.  Add flour mixture gradually and mix until just incorporated. Gradually add oats and white chocolate.  Mix until incorporated.

Roll about 2 Tablespoons of dough into balls, then place on lined baking sheets about 2 1/2 inches apart. Gently press down each ball with your fingertips until about 3/4-inch thick.

Sprinkle a flake or two of sea salt on each cookie

Bake  13 to 16 minutes, until cookies are deep golden brown.  Remove from oven and leave on tray for 2 minutes.  Transfer cookies to wire rack to cool.
Oct 15, 2012

Category:

News
Comments: 0