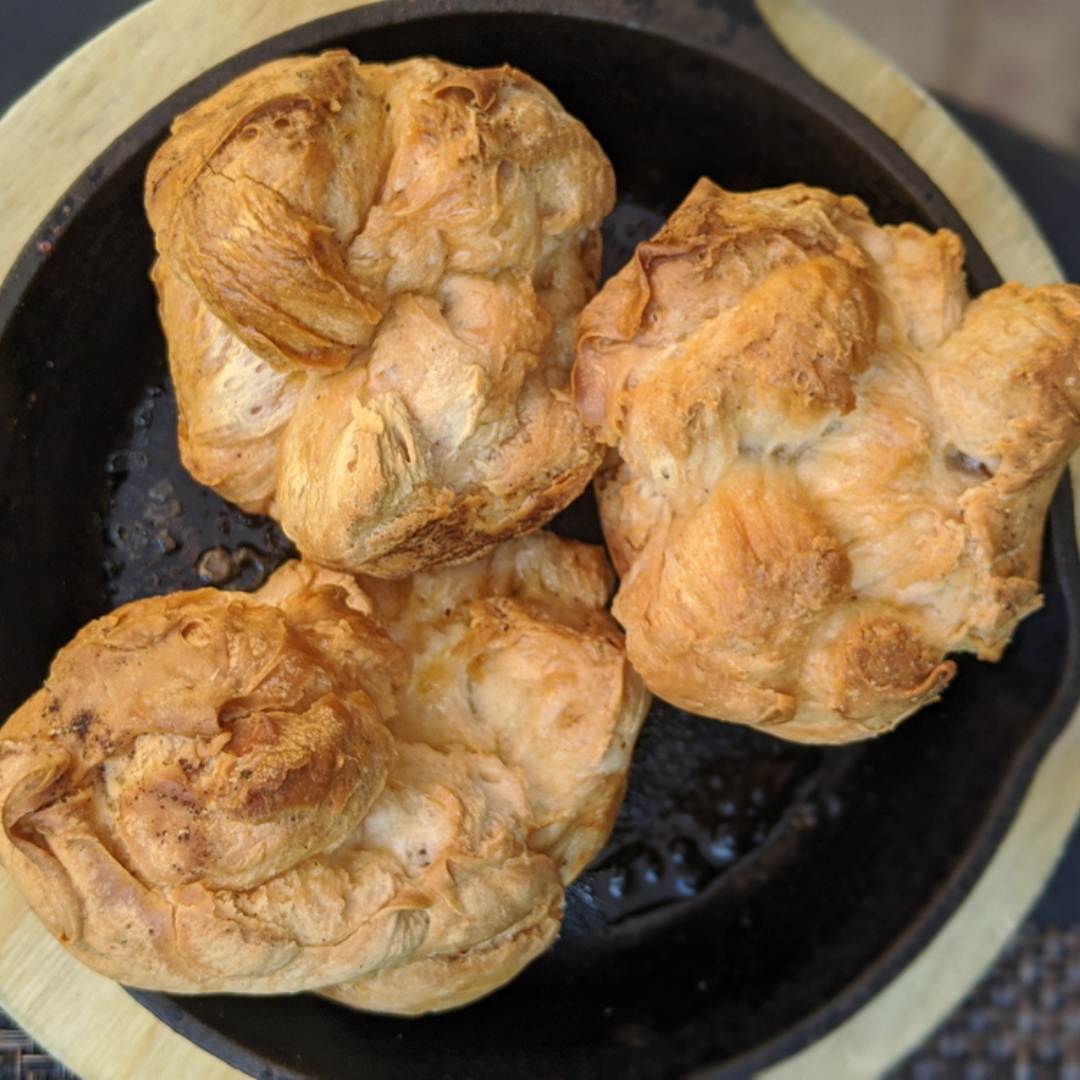 Crisp on the outside, moist on the inside – a Madison family New Year's tradition.
Ingredients
1 cup Domata Recipe Ready Flour
1/2 teaspoon Salt
1 1/4 cup Milk, slightly warm
4 Eggs
3 tablespoons Butter, melted
Directions
Preheat oven to 400 degrees. Grease a 12-cup popover or muffin pan.
Blend eggs, butter, and milk on medium speed in a blender until the mixture is uniform. Whisk the flour with the salt. Spoon or pour the dry ingredients into the blender, then blend at medium-high speed until batter is smooth. Blend until lumps disappear.
If you don't have a blender, whisk together the eggs, butter, and milk in a large bowl. In a separate bowl, whisk the flour and salt, then gradually sift and whisk into the liquid ingredients until you have a smooth batter.
Pour the batter into the prepared pan, filling each cup about 2/3 full.
Bake for 25 minutes, then reduce the oven to 350 degrees and bake for an additional 10 minutes, until the popovers are deep brown.
Remove from the oven, and let rest for 5 minutes to finish setting. Remove from the pan and serve immediately.
Apr 05, 2012

Category:

News
Comments: 0