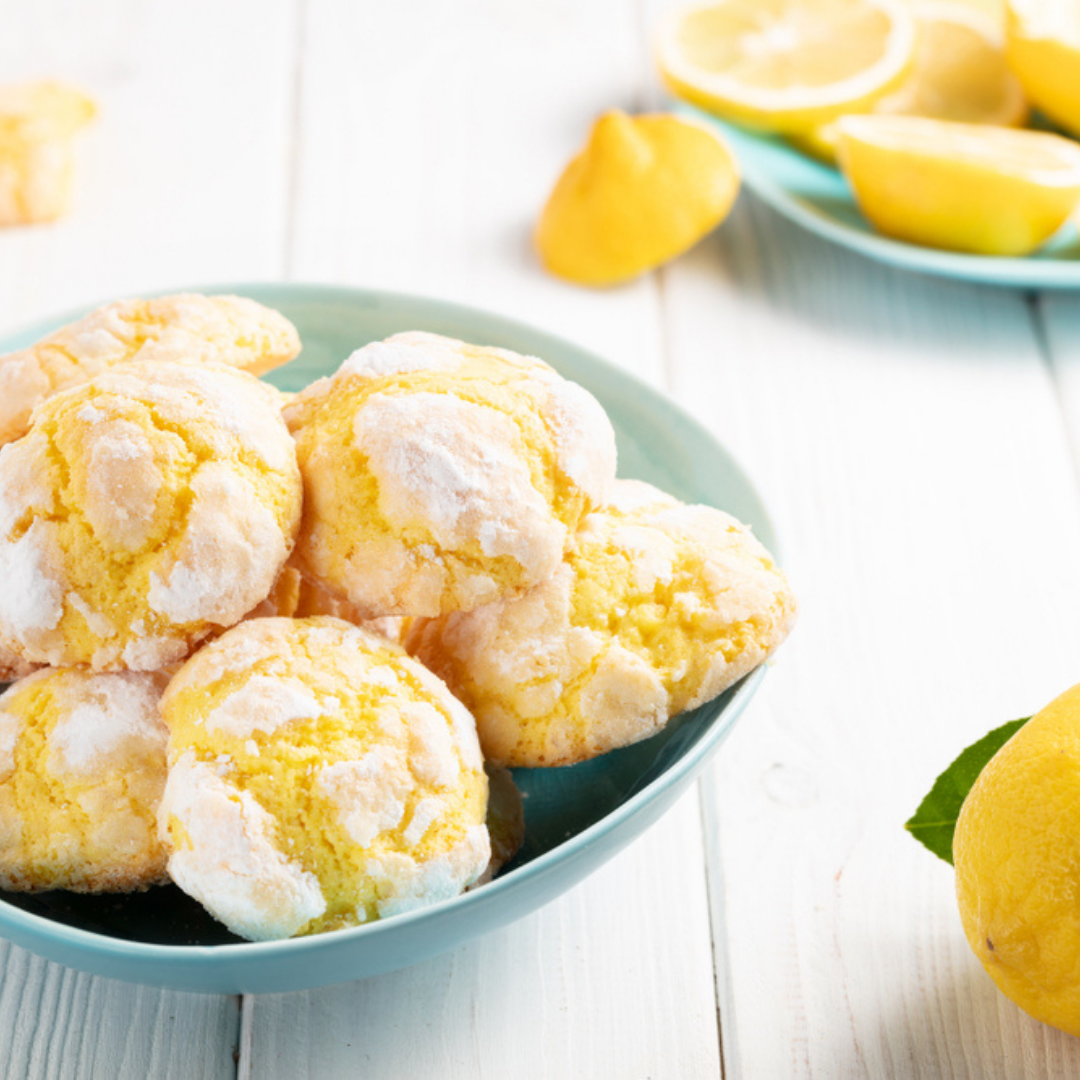 Ingredients:
1 cup butter
1/2 cup sugar
1 egg
2 cups Domata Recipe Ready Flour
1/2 teaspoon baking powder
1/8 teaspoon salt
2 Tablespoons lemon juice
1 1/2 teaspoons lemon extract
3/4 cup lemon candies broken into chunks (food processor works well for this)
Directions:
Cream butter and sugar together in mixing bowl. Add egg and mix well.
In a medium bowl combine flour, baking powder and salt.  Mix into butter mixture and stir to combine.
Stir in lemon juice, extract and lemon candies.
Place a length of plastic wrap down and scoop dough onto it forming a log approximately 1 1/2 inches round.  Wrap the plastic wrap around the entire log and roll it into a smooth log.
Place in refrigerator until firm. Remove the log and roll again to remove any flat edges. Remove plastic wrap and use a sharp knife to cut into 1/2 inch slices and place on cookie sheet lined with parchment paper. *Parchment paper is key! They stick to anything else, even if you grease the pan.
Cook at 375 degrees for 8-10 minutes or until the edges just start to brown. Do not overcook.
Cool completely on the sheet pan and then gently remove the cookies from the parchment paper. Glaze them and let them sit at room temperature until the glaze has set.
Lemon Glaze:
2 cups powdered sugar
3-4 Tablespoons lemon juice
1/4 teaspoon vanilla
Combine powdered sugar with lemon juice and vanilla, adding enough lemon juice to desired consistency.
Sep 07, 2012

Category:

News
Comments: 0