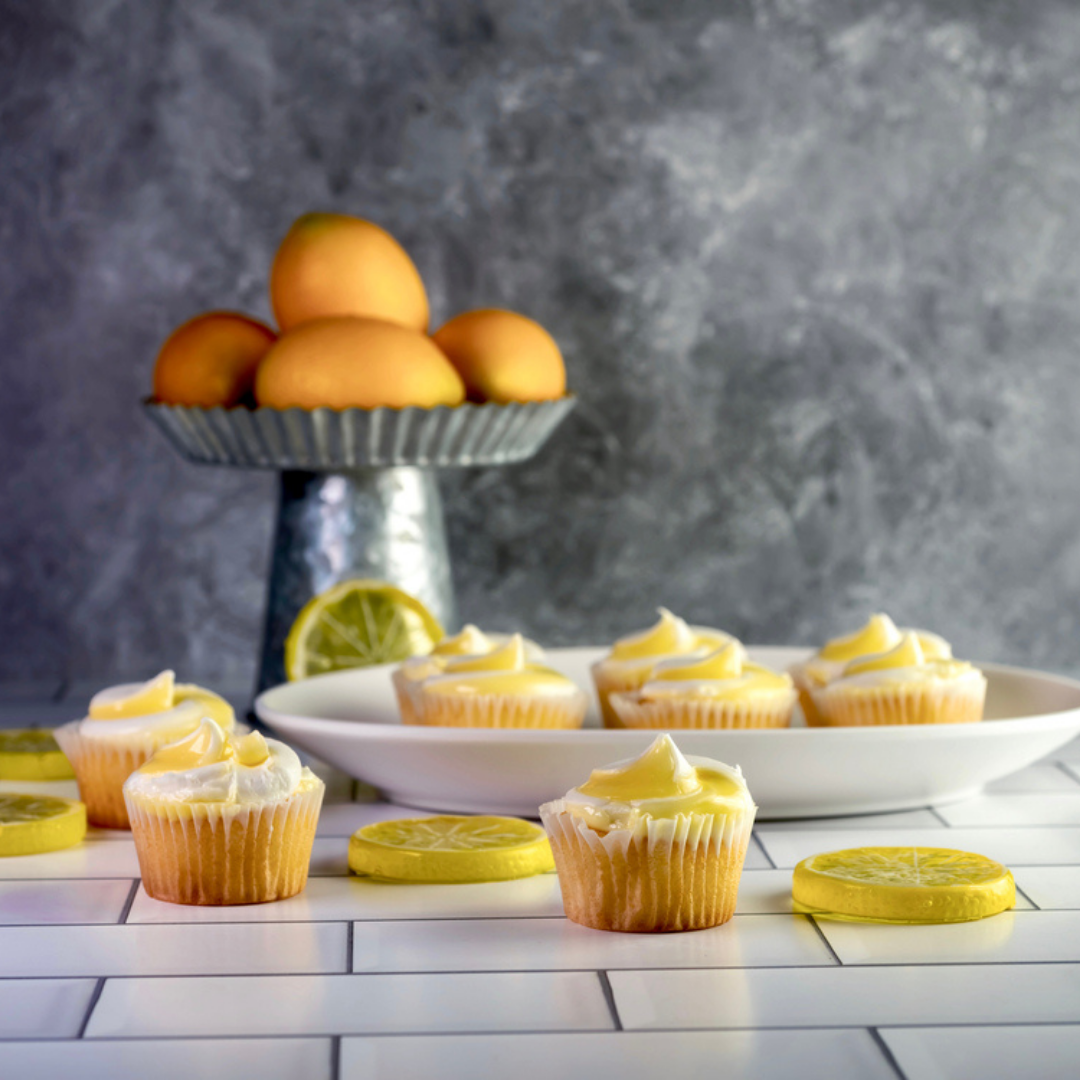 This recipe comes from the cookbook Gluten-Free Made Simple, which may be purchased from the website: http://www.gluten-freemadesimple.com/
Ingredients:
1 cup sugar
1/2 butter, softened
2 eggs
2 teaspoons vanilla
1 1/2 cups Domata Recipe Ready Flour
1 1/2 teaspoons baking powder
1/2 cup milk
1 recipe Meringue Topping
1 1/2 cups gluten-free lemon curd such as Dickinson's Lemon Curd
Directions:
Preheat oven to 350F. Grease 12 muffin cups. Set aside. In a large mixing bowl beat sugar and butter with an electric mixer until creamy. Beat in eggs and vanilla.
In a small bowl combine flour and baking powder. Alternately add flour mixture and milk to egg mixture, beating until combined. Fill prepared muffin cups three-fourths full. Bake for 15 minutes. Remove from cups; cool on a wire rack.
Prepare Meringue Topping. Using a long serrated knife, cut cupcakes in half horizontally. Spread lemon curd on the bottom halves of cupcakes. Replace top halves.
Spread meringue on tops of filled cupcakes, swirling mixture to make peaks. Place cupcakes on baking sheet. Bake about 15 minutes more or until meringue is lightly browned. Serves 12.
Meringue Topping
In a medium mixing bowl combine 4 egg whites, 1 teaspoon vanilla, and 1/2 teaspoon cream of tartar.
Beat with electric mixer on high speed until mixture just begins to form soft peaks. Slowly add 1/2 cup sugar, beating on high speed about 5 minutes or until mixture forms soft, glossy, peaks.
Apr 24, 2014

Category:

News
Comments: 0